DEDICATED TO FAMILIES!
"A PLACE to find SOLUTIONS when LIFE HAPPENS!"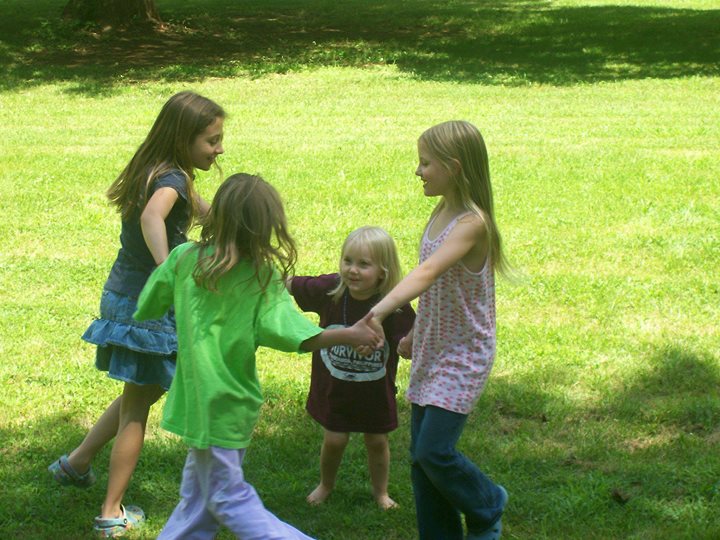 "A PROGRAM Building & Protecting THE FUTURE OF THE FAMILY!"
Chris & Debbie Cloud in all parts of the world have been active in building community and supporting families around the globe.  They are now based out of their beloved Virginia in Fauquier County, yet their efforts continue.  The plan is a Non Profit that researches current concerns facing families.
Through investigation consider the different core causes driving the epidemic proportions in so many areas of life that are harming families, and the children around the globe.  The purpose is to formulate strategic action plans working with other Peers to find real solutions.
With careful consideration and a collaborative efforts across cultural families, AND industries, AND service agencies, AND organizations, AND government agencies, AND interested parties (that means YOU and anyone else will to step up) to find ways to reduce the destruction undermining the family unit and build up family within a strong community network.
Their strategic plan is to unite efforts of survivors dedicated to recovery and solutions with existing organizations and programs.  Together supporting projects that help effect change, and ultimately, secure a better future for families in America, and around the Globe.
MISSION



The GLOBAL FAMILY ALLIANCE is dedicated to promoting early detection and intervention for current rising cultural concerns, preventing family crisis that cause at-risk youth, and developing strong, empowered families within the community through advocacy, education, research and service.
GOAL



TO CREATE a Peer to Peer structure that can be repeated by those willing to dedicate to their own recovery, and the efforts of the Mission.
TO SUPPORT the shared goal of Directors to connect  with Professionals, Government, Organizations and other Providers the shared information to support the expansion of research and interventions that are effective for this population.  Further to use a connecting structure for the different Resources to effectively work together as teams with the Peers to impact the concerns being faced.  This positive, collaborative effort roots out the concerns and provide real solutions.
TO BUILD positive relations to empower survivors, children and communities to prevent further divisions and damage.
FOCUS



These concerns are known to be assaults on families putting youth at risk having disastrous outcomes for family.
The addition and deaths of Opioids are front and center right now as a national crisis.  Not known by the public Human Trafficking numbers in the last years have risen so fast it will surpass Opioids within two years.  Sexual Predators are being exposed right and left.  The point in how do we not only deal with the crisis, but get ahead.
The questions posed by GFA looks at current trends and underlying currents to define education, prevention,  early intervention and crisis teams that will change the wave of destruction.
Realizing that the chains of are Coercive Control and stems out of Domestic Violence and other Trauma show to be deeply embedded in the current concerns, along with long standing culture denial and acceptance of predatory behaviors leaving populations vulnerable.
Thus, GFA is focused on identifying the individual weak links in society, community, family and individuals to address concerns and provide empowering options.
RELATED TRENDS OF CONCERN 
OPIOID ADDICTION (National Health Crisis)
HUMAN TRAFFICKING (Crisis to Surpass Opioids Crisis by 2020)
PREDATORY SEX OFFENDERS (Silence of Victims)
COERCIVE CONTROL (Bullying, Targeting & Psychological Trauma Bonding)
HATE CRIMES (Dividing Communities)
DOMESTIC VIOLENCE (The Silent War on Families)
MISDIAGNOSIS & FALSELY JUDGED (Masked Complications of Chemical & Behavioral Controls)
FOCUS PEER GROUPS
GetREAL (Identifying the Elephants) – Focus Group on Current Trends & Working Solutions, while Providing for Missing Links
BeTheRAGE (Radical Advocacy Guiding Empowerment) – Advocacy for Victims of Domestic Violence, Emotional Abuse & Coercive Control to establish and build a network of Trained First Contacts with PC Report Cards, PC First Aid & PC Teams; Legal Teams capable of Prosecuting Criminals; and Well Trained PC Professionals able to Identifying & Supporting Recovery of those Targeted & Victimized
BeSAFE (Support Allowing for Empowerment) – PC-Anon – Peer to Peer Support Groups – to include Anonymous for Victims of Addicts of Power & Control (NARC, PersB, Psych, and other Malignant Personalities etc)
FindYourVOICE (Victims of Indoctrinated Coercive Entrapment) – Empowerment Programs for Surivors Seeking Recovery (Children, Parents & Families)
CONNECTions – Community Projects connecting with Organizations, Schools, Businesses & Governments to Support Families
GFA CURRENT PROJECTS
JVD United Hurricane Relief Effort (BeSAFE Group) (Sep 2017) Supporting the small British Virgin Island where Chris & Debbie ran a boutique resort with 12 villas on 18 sea front villas.  2 Cat5s destroyed the small island and left it with long term support need.  Communication, reporting, donations and volunteer efforts are underway to help the families of this island. (over 1690 members)
Fauquier BeSAFE Support Group (Dec 2017)
Peer to Peer Support Groups – to include Anonymous for Victims of Addicts of Power & Control, defined as those that use Coercive Control like Con-men, Narcisissts, PersB, Sociopaths, Psychopaths, and other Malicious, Malignant Personalities. (under development)
Marshall Heritage Mural (CONNECTions) (Dec 2017 – June 2018)
With  efforts to erase history, Chris & Debbie had an idea to unite the community around the history and heritage of Marshall.  The goal is to reach out to all the families of the community to know and share what makes their small town so special.  This is a tribute to the best of what America has to offer.
 Family Alliance Network FAN (GetREAL) (January 2018)
Consulting with community leaders, organization, government and individuals actively determined to effect the crises that face the American families and those families around the world through a rapid response system promoting team approach to safely intervene in the complicated concerns.
FOR MORE INFORMATION
REACH OUT with any questions, donations, support, and inquiries for volunteer opportunities.
Global Family Alliance 501C(3)  (under application)
Please support our projects & efforts!