Global Family Alliance
"A PLACE to find SOLUTIONS when LIFE HAPPENS!"
HOME |  MISSION  |  BOARD  |  CONCERNS  |  PROGRAMS |  NETWORKS |  PROJECTS  | CONTACT | CONTRIBUTIONS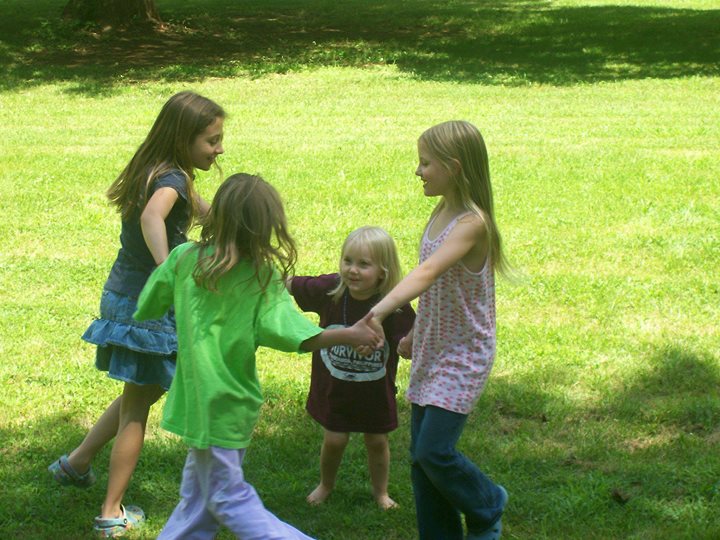 "A PROGRAM Building & Protecting THE FUTURE OF THE FAMILY!"
BOARD OF DIRECTORS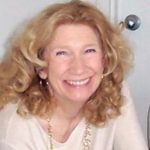 MAURINE KELLY, Psychologist, PhD, CGP, FIPA
Director of Mental Health
Maurine Kelly specializes in working with families, couples, groups, and individuals. She treats children as young as three, has experience with school phobia, adoption, blended families, gender issues, gay, lesbian, and transgender individuals, and the challenges of elderly. She is experienced working with psychoses, severe post traumatic stress disorder, eating disorders, body dysmorphic disorder, and problems of every day life. She has special expertise working with the LGBT population, with adolescents, sexual development, severe mental illness, post traumatic stress disorder, physical illnesses.  Dr. Kelly is trained as a psychoanalyst and sees many patients up to five times a week with a focus on relationships, intimacy, fears and anxieties, depression, work and parenting issues, and most of all enriching one's life, achieving life goals and achieving a sense of balance in one's life. Dr. Kelly has been practicing independently full time for over thirty Years. Her experience is wide ranging, insofar as she has worked with all ages of patients, families, groups, couples and individuals. She is experienced with both short term crisis intervention and long term psychodynamic psychotherapy and psychoanalysis.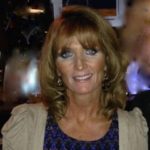 DEBBIE MCCABE, Director of Medical Practices
Debbie's background includes 25 years of training in traditional, herbal, homeopathic and integrative medical settings. Studying and working in nutrition, herbal medicine and other CAM (complementary and alternative medicine) therapies. In 2005 she left a traditional urgent care center to open the first "green" Wellness Center on the Eastern Shore in order to devote full time her attention to Integrative Health and Wellness. To stay abreast of the ever changing medical environment Debbie attends continuing education conferences and workshops though the American College for the Advancement of Medicine, ILADS, Klinghart etc. With research and cutting edge modalities she takes the time  to explain the "how and why" of many current health conditions and empowers patients to become a partner in wellness taking control of their health. Debbie was invited to participant in the Institute of Medicine (IOM) Critical Needs and Gaps in Understanding Prevention, Amelioration, and Resolution of Lyme and Other Insect Borne Diseases and the The Institute of Medicine (IOM) Integrative Medicine and Health Summit. As a knowledgeable practitioner, educator and speaker on the subject of Insect Borne Illness she presented at  Supervisor Herrity's Fairfax County's Town Hall Meetings for the state of Virginia as well as Monkton, Maryland's Lyme Disease Seminar and numerous other groups. She has provided continuing education material for Medical professionals at the ILADS conference National Harbor.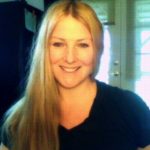 LEEANN CONNER, Director of Technology, Media & Social Issues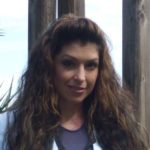 LEAH ROBERTS, Director of Environmental, Global & General Health Research
Leah Roberts is a professional with 13 years of practical experience in the health care industry. She studied Public Health at University of South Florida and has a graduate certificate from USF in Infection Control and Prevention. She graduated from Saint Louis University with her Master's degree in Biosecurity and Disaster Preparedness and taught graduate courses there as a volunteer for another three years. In Fall of 2014, she saw the need to write a short book that described the biosecurity-important aspects of the Ebola outbreak that occurred in Africa and had it published in English, Portuguese and Spanish. Also in 2014, Leah began her independent research officially as a woman-owned business while working for Jacobs Dugway, UT location writing comprehensive geopolitical threat and vulnerability assessments and doing research in decontamination science. Her area of interest is broad and includes chemical and biological weapons, nuclear contamination, covert biological chemical and biological capabilities of other countries, intuitive and alternative sciences, environmental health and environmental contamination among others. She has an active Secret clearance.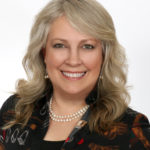 DEBBIE CLOUD, Chairman of the Board
Dynamic Relationship Specialist (Limited Voting)
For thirty plus years, Debbie has worked with dynamic people, their innovative projects and businesses.  Through her unique experience, she brings perspective, strategies and negotiating abilities to the table.  Over the years, she has run a variety of family businesses or worked for high-net-worth, individual owners of complicated ventures. Debbie excels at using her unique personal skills to understand requirements in large complex situations with many small facets to find creative solutions.  Her highly-focused, professional skills allow her to work between groups of people to find common goals, execute directives, and navigate logistics encountered challenges.  Debbie's focus is on developing good, dynamic, authentic relationships and positive future outcomes.  Debbie comes to the table to listen intently, envision the larger picture and define the missing elements to bridge the gaps and bring the project to completion. At the end of the day, the solutin is an authentic, dynamic, holistic, sustainable, healthy lifestyles.  Debbie's ultimate goal, the one she really enjoys, is the empowerment of authentic people filled with passion, knowledge and purpose. 

& Four Inactive Board Members
GLOBAL ALLIANCE COMMITTEE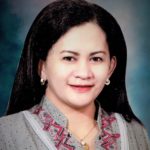 JHONABELLE BINA BIADO, Family Advocate, Philippines
Jhonabelle Biña Biado is a School Guidance Counselor of Gingoog City Comprehensive National High School in the Philippines for almost nine years now. It is a government secondary school located at the heart of the city, along national highway with a total of 3,288 Junior High School Students and 1,235 Senior High School Students coming from the 79 Barangays of Gingoog City holding the most populated and the biggest school in the entire division of Gingoog City. She studied BS Psychology and currently working on her MA in Guidance and Counseling. Previously, Jhonabelle worked as a Lead Counselor at the Healing House Philippines,Inc. A Non-Government Organization offering psychoanalytic psychotherapy for trauma victims and also offers an outpatient autism clinic for children headed by the President and CEO of the International Healing House, Inc., Dr. Eleanor Lisa Beyea Pomeroy, MPH, CHS. She is passionate not only in ensuring students become productive and well-adjusted individuals of tomorrow but also upholding the advocacy campaign in ending violence against women and children.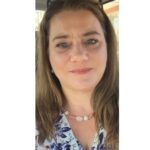 LAURA ABBOTT, Family Advocate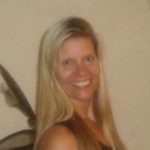 WENDY ANN GREENE, Family Advocate
Wendy Greene is a fourth generation Human and Civil Rights activist, writer/advocate for the victims of autism and homelessness, and author of the up-and-coming book 'Justice'. The Canary Stories are individual true accounts documenting the corruption and fraud of Child Protective Services and similar agencies, sent from around the world by parents requesting that their voices be heard. The ongoing reports are named The Canary Stories after the life-saving canaries that protected the coal mines. Today, The Canary Stories are also sounding the warning in an attempt to save children, families and even lives.  My story  "I am the mother of three amazing little creatures. My oldest son is autistic and violent. He was 12 when CPS legally kidnapped him. My two younger sons were 8 and 2. As a family, we were harassed by CPS for 6 years prior to them storming into our peaceful home and destroying it beyond all recognition. Due to the fact no matter how many times I have explained my son's behavior due to his autism, we were always under a cloud of suspicion. The fact is, when your child expresses extreme behavior, it calls for extreme parenting.  Looking back, I can see exactly why we were always in CPS cross-hairs. Hindsight is always 20/20. The staff at my son's schools always seem to blame our parenting for his behavior. This is a very ignorant point of view. We had several unfounded and closed cases over the years, but those were used against us in court for this case, as we had previous CPS intervention. Never mind the fact it was unfounded."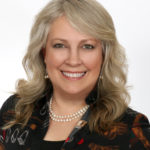 DEBBIE CLOUD, Family Advocate Chair
See Above
EXECUTIVE DIRECTORS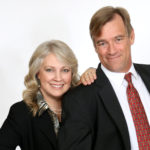 CHRIS & DEBBIE CLOUD, Co-Executive Directors
Chris and Debbie have developed a strong reputation as a "Dynamic Duo" capable of moving mountains to make things happen.  Both have come from family owned and operated businesses of Entrepreneurs, thus each understand business, operations and what it takes to get the job done.  Chris and his mechanical engineer background, his off-grid experience and yacht, estate and island management has provided a keen eye for properties, business and people.   Debbie, with her operational management and direct experience in business brings her unique strategies and negotiating abilities to the table.  She has run family operations or worked for high-net-worth, individual owners of complicated ventures needing special attention to ensure successful outcomes.  Together they have a half of century of worldly experience and expertise with the dynamic ability to handle the directives, the projects, the people involved to incorporate the final success.
Global Family Alliance 501C(3)  (under application)
Please support our projects & efforts!